Chattermark – our first concert, February 2nd 2017
It is now May 2017 and I have to catch up a bit, by starting where I left off 3 months ago, in February. Will tell more about that later.
Chattermark is my duo with my husband, bass player John Lilja. I have been mentioning the project before, for instance in this post Relating to the other. February 2nd, we played our first concert. We were booked by Pål Asle Pettersen from the concert series Zang at the space Rimi/Imir scenekunst.
Photo by Gro Hole Austgulen
This is a picture from the concert. The space is a former supermarket, and the architect Tor Olav Austigard has set up an installation inside it, made for concerts, called Moving Sound, and this concert were to take place inside his space inside of the space. At the time, Chattermark was starting to become a real band, we had had many, many sessions, jams by ourselves, jams together with other people, a proper recording session, a workshop for Hawaiian kids, a photo session. It is an interesting process, moving from being a project to becoming a band, even in cases like this when the band members know each other already well. The first public concert was of course an essential step.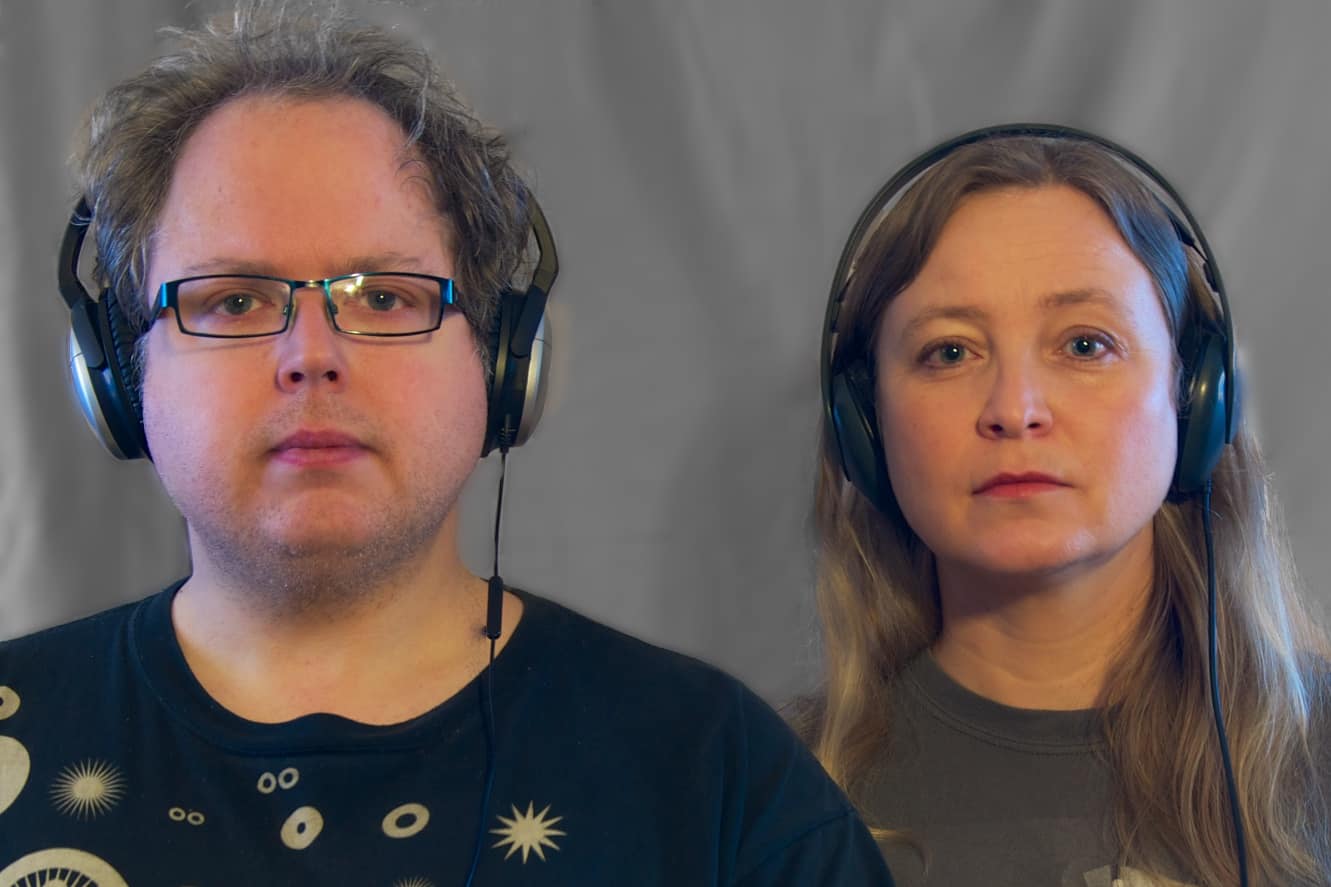 The concert had two sets, and the other band was an amazing american string duo consisting of Daniel Levin (cello) and Mat Maneri (viola) who played a mix of free improvisation and contemporary classical music. Chattermark has been free improvisation all along, so our set would naturally also be totally free improvised. But since we've played all these other sessions already, we had sort of established a sound and a repertoar, so we knew what possible building blocks we had, and could concentrate on making an "arch", building up the set slowly. This being the second Duos Project concert, I used a simpler version of the Ableton set I used in the first concert although I think I forgot to mention the details about my Ableton Live set. It was based around two types of granular samplers/delays, Henke's "Granulator II" and Sample Sumo's "Saltygrain". I also used reverbs, delays, distortion and a little bit of synths. But in the Chattermark concert I didn't feel like using synths, so I took out that part. John's setup is a little different, he is using guitar pedals and no laptop. By placing loopers both at the start and end of the effect chain, he can create a loop and manipulate effects as it plays, and he can then make new loops with effects with the looper at the end of the chain. At the bottom of this post, I posted an excerpt from the concert.
For evaluation, this was a nice experience, and to make it even better, we decided that at our next concert we would like to have a sound engineer. We also have thoughts about making another studio recording, and to maybe use visuals for our next concert. I've started to collect some videos and put together.
The reason for the delay in my blogging is actually very positive, I have played some amazing duo sessions in the period, and I have also had amazing development in some other musical projects. I've been so busy making music, I didn't have time to write!