Feb 23.-24. 2017 Yann Coppier
I had a few days in Copenhagen in February, recording with my friend Yann Coppier. Yann is a french sound artist who has lived in Denmark quite a while. Yann and I met in at Choreosound in Gothenburg in 2009. (Choreosound was an artistic lab week on contemporary music and dance, a very interesting event which unfortunately only happened that one time.)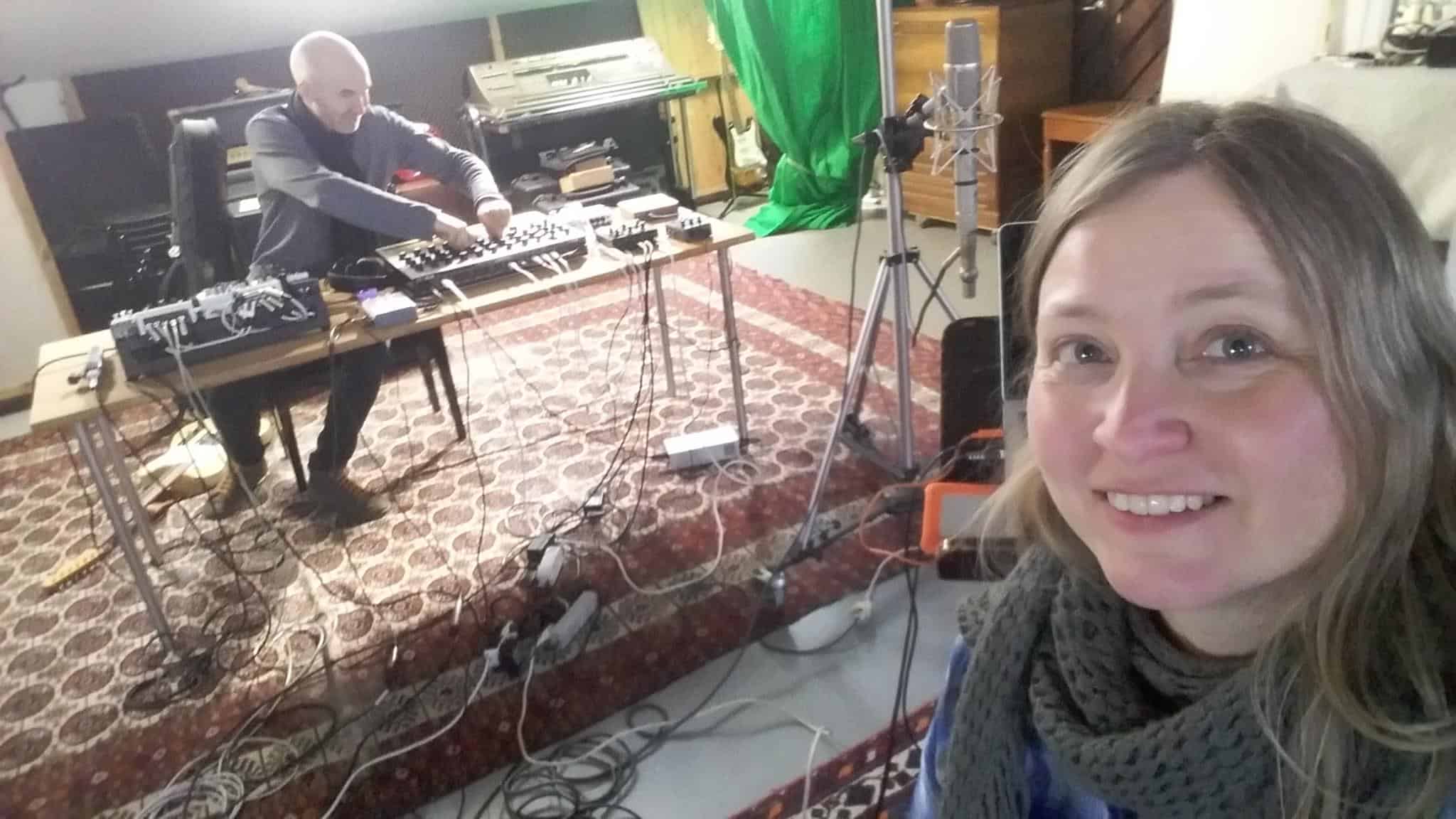 When I asked Yann to join the Duos Project, he invited me to his loft studio in an old refurbished factory building near Amager, Copenhagen, filled with an amazing collection of stuff, from vintage to state of the art recording equipment. Yann is a very knowledgeable person, with a broad background of working on almost everything related to sound. Originally a guitarist, he later has specialized in studio and field recording, sound design, composition for performances and films, synthesis and live performances. Currently, he is working on a sonic research project titled "Creating new meaning through the absurd – the poetics of sound", which is "an attempt to realize new potentials for sound design as a performing art form, by shifting from technical innovation to dramaturgical innovation. It involves work on sound itself, but also on semantics, on dramaturgy, on the body and on the room, and will end with an exhibition." Very interesting work indeed.
We worked for two days February 23.-24., hanging out, free improvising, chatting, using the facilities of the studio. We made around 3 hours of high quality multitrack recording. I used a small version of my Ableton live setup with an old beat up cornet, extended techniques, DPA microphone and granular synthesis plugins with midi controllers mapped to them. I also got to borrow some of the studio's vintage microphones.
Yann's setup was very interesting:
Macbeth Elements analog synth
Monome Aleph (open source music computer) + Monome 128 Grid
OTO Biscuit (8-bit distortion unit)
OTO BAM (reverb unit)
Red Panda Particle (granular pedal)
Eventide H9 Max (multi-effect pedal)
Koma Kommander (x2) (infrared CV controllers)
Sennheiser MD441-N (microphone)
Fender Telecaster (guitar)
During the session, Yann happened to mention he just got a hydrophone, so of course we HAD to record some underwater cornet. That's not included in this post's track, but who knows, probably one can find some exciting uses for that. Listening back to the results of the session, some of it is very nice indeed. We want to do something with the recordings, don't know what yet, but so far we picked out a 3,5 minute excerpt for this blog post. And we plan on playing more together. Yann did some mixing too, he added some fades to the development and some spatial movement. He also did a little bit of compression and equalizing.
Yann made me feel very welcome, typical for what I have come to associate with Copenhagen in general, a very relaxed atmosphere, lots of tea brewing, and trips out to small "indie" sandwich shops. In addition to that, there were good, inspiring conversations about life, society, and the how's and why's of what we do, – especially the why's. Add the crisp air and winter sun, snow, and a great view of the city from the loft, perfect…!