Relating to "the other". John Lilja/Chattermark March 8th 2016
We are a duo, my husband John Lilja and I.  Some of the first sessions of "The Duos project" I did with John. In this post I will go deeper into the philosophical thoughts around both "The Duos project" and the improv music genre, and use my husband as an example of the term "the other".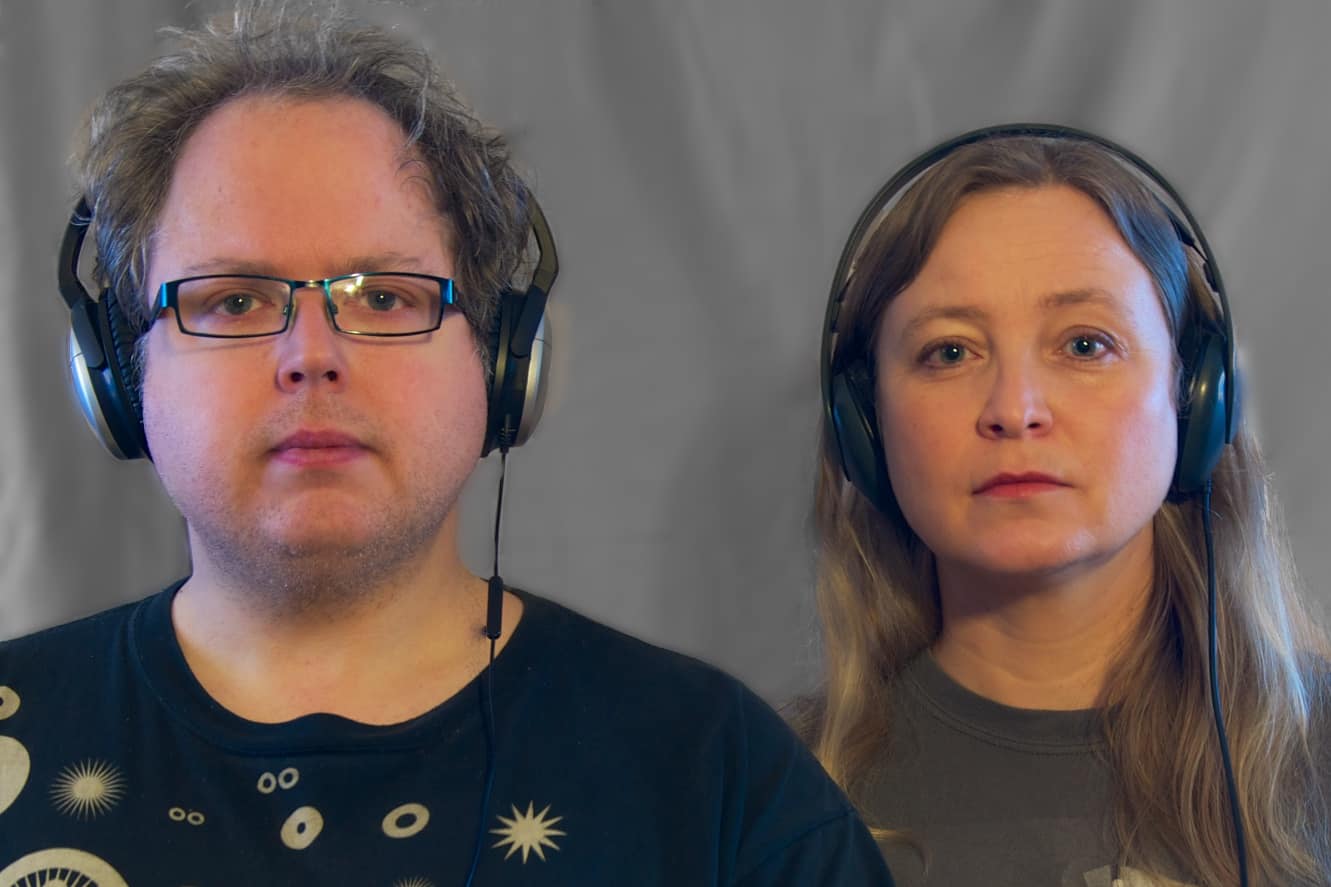 In the spring of 2016 we started the duo Chattermark with the goal of making trumpet and bass sound nothing like trumpet and bass at all. Chattermark is a natural part of the umbrella "The Duos Project" which this blog is documenting. "The Duos Project" is about me having duo sessions with a series of artists. There is nothing revolutionary about "The Duos project". Except that I never did a project like this before over a longer time stretch. The fact that many others have done similar projects, doesn't help me, because I need to walk the walk myself, as a learning process on so many levels. On a human level (which is what I will write about in today's post) but the project is also about my learning process with electronics. I am using the fact that I am learning the instrument as I go (which can be very frustrating) as a means to bypass the ego.
[soundcloud url="https://api.soundcloud.com/tracks/300592343″ params="color=ff5500&auto_play=false&hide_related=false&show_comments=true&show_user=true&show_reposts=false" width="100%" height="166″ iframe="true" /]
In a duo project -meaning two people – why am I also including blog posts about workshops and sessions with three or four people? Let me explain it this way – the name "The Duos project" is about duos of two people, but it is also about the two entities "me" and "The other". Or number 1 and number 2. This is inspired by philosophy. For those who are interested, it was Hegel who introduced the term "the other", and later many others have engaged on the subject. If I am playing with one person and someone else asks to join, that won't necessarily affect the exploration of this subject. I am no mathematician 😉 What interests me more is this: Where is your ego? Are you looking out for number 1 – or number 2 – or both- in the process of playing your music? The question also interests me in life in general, but that is a huge subject.
I am an improvising musician, however in the "The Duos Project" I will play with many different people, (not just free improv musicians, I mean). I myself have a varied musical background and am trained in several styles/genres. I'll take this opportunity to explain how the improv music background affects my approach in any genre, since I think this is very relevant. And many people I know are not experienced with free improvised music, so I should take some time to explain what I am doing. Think of Improv as a musical genre in which not just the sound of it but also the mindset and the interrelations of the musicians plays a considerable role. This is the reason why it can sound like chaos and still the musicians are not correcting what they do. I know that particular part is a total mystery to many people, like "why are they not even embarrassed to do that on a stage". But think of it like the musicians are students of "being in the moment", like the japanese zen or calligraphy art -once the line is drawn there is no re-touching or going back. You only have one chance at drawing and the result will be a direct representation of your state of mind. When drawing without erasing anything, the drawing might look terrible. So it is no mystery that improvised music can sound terrible, especially when the musicians are inexperienced as improvisors. But the musical results must not be disregarded just because it has flaws, because then you are missing the point. The musical practice in my Duos project is – like it is in Improv music – about people interrelating to each other through the practice of listening. In a world in which people so often don't listen to each other. And the aim is to meet at the same level, regardless of background. Part of my duos project is trying to get to know new people, but it is also about playing with people I already know well. When you think of it also as communication with "the other", duos of any kind (ranging from me playing with my hubby to someone really different for instance different art form, background or skill) can be interesting. How do you REALLY listen and respond to the other person? And is the level of listening in any way traceable, is it for instance audible or visible? Or will it make a lasting imprint in other ways?