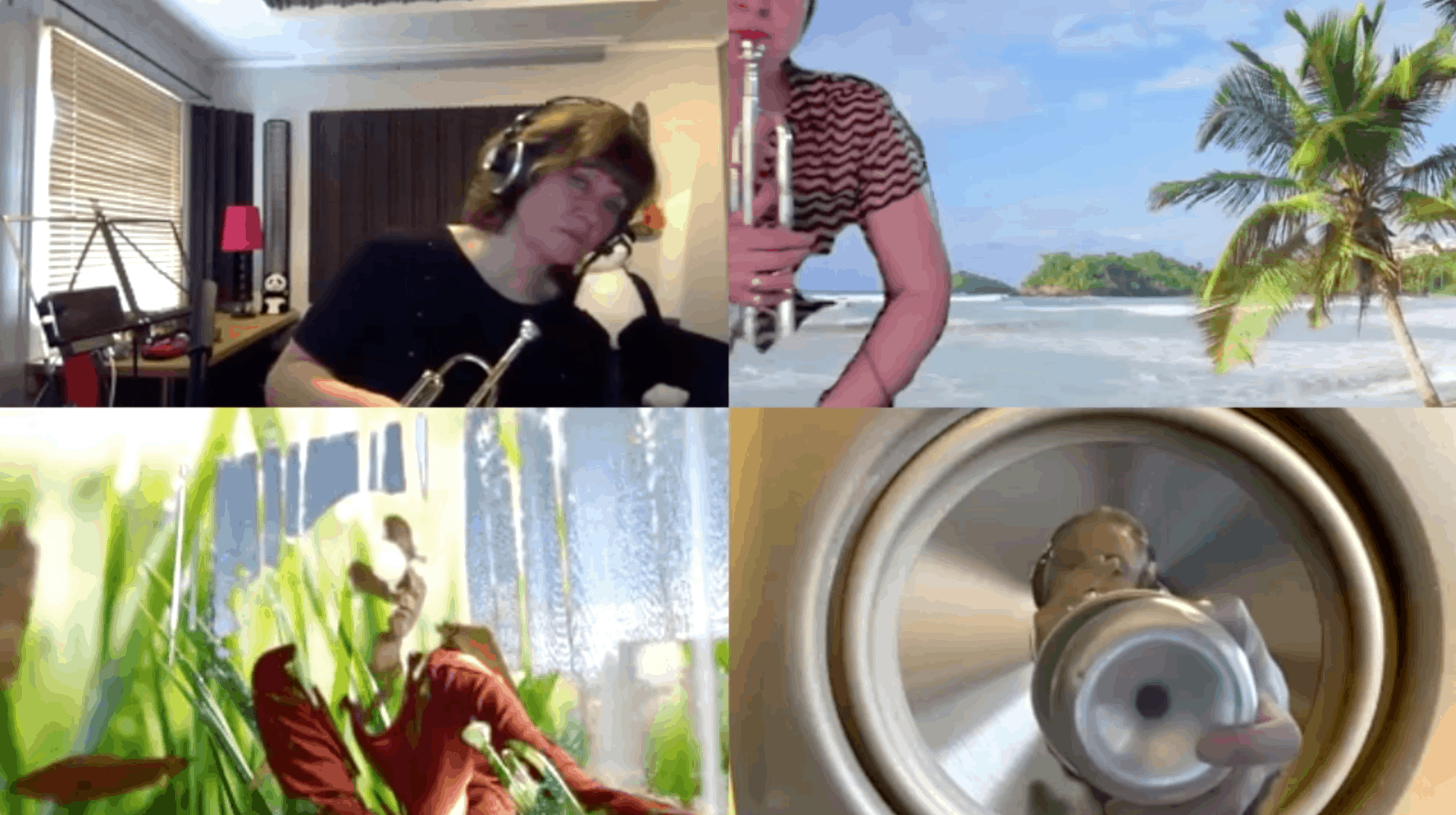 Lifeline is a multimedia piece for musicians in different locations. A Zoom-party for trumpet quartet.
Instrumentation:
Acoustic:
4 Bb trumpets, part 1-2 doubling on Piccolo trumpets in A
An arsenal of different mutes
4 snare drums with moveable snares (used as resonators for the trumpets)
Digital:
Computers with webcam
Soundcards with microphones
Zoom apps with virtual backgrounds and livestreaming to other platform (for instance youtube)
Extra screens
The piece was developed, rehearsed and performed via Zoom video conference, in collaboration with trumpeters Eivind Lønning, Hildegunn Øiseth and Guro Bjørnstad Kraft. The background for the piece is the coronavirus lockdown.